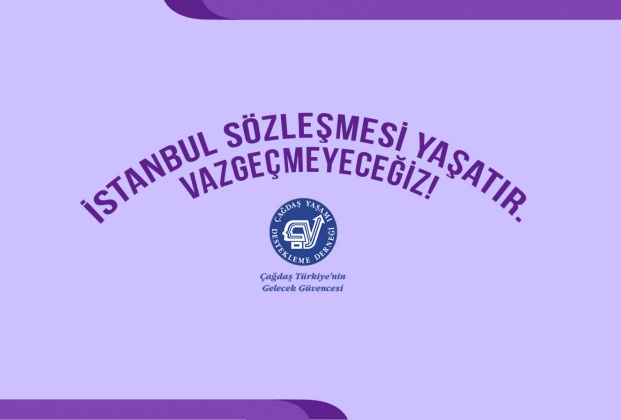 The Council of Europe Convention on Preventing and Combating Violence Against Women and Domestic Violence, better known as The Istanbul Convention, is an international treaty that aims to prevent domestic violence
(without discriminating against race, sex, class or nationality) and all violence against women, provides victim protection and stops the impunity of perpetrators of violence.

Since its founding, The Association for Supporting Contemporary Life has been working
for the happiness of our country and its citizens which Atatürk trusted to all its women,
men, youth and children objectively, to protect the human rights and freedoms; to
provide justice and equity for all; to achieve a contemporary development.

We have been working towards these goals and we have conscientiously organized for
many years. We now stand behind our actions and beliefs once again and shout that we
say "No" to the attempt to cancel The Istanbul Convention and that we will continue our
fight democratically.

We are family, we are women, we are children.

We are against violence and it must STOP.

The Association for Supporting Contemporary Life
26.03.2021