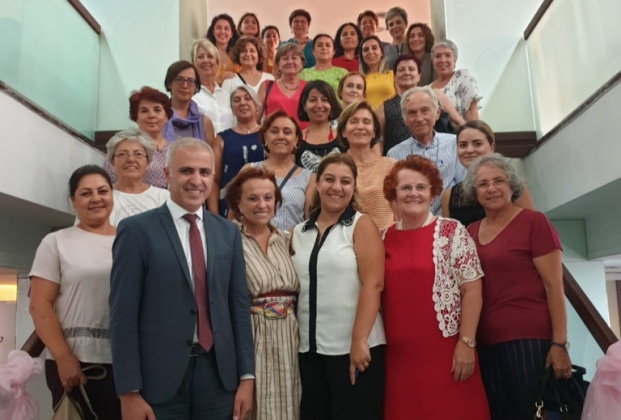 Getting ready for a new period with the Mentoring Project
Getting ready for a new period with the Mentoring Project
During the 2019-2020 academic year, Supporting Modern Life Association's Mentoring Project will be entering its 8th year. The program which offers mutual learning relationships for volunteer mentors and scholarship students will see 350 pairings this year.
In our projects that support youth, we believe in the continuity of the work and with the ÇYDD Mentoring Program we aim to help with both personal and carrier developments of our scholarship students and to prepare them for the work force.
On September 3, 2019 we held a Branch Coordinators Preparation Meeting with the newly starting ÇYDD branches and the 26 branches that already carry out the Mentoring Project. Garip Başakçı who is a member of the ÇYDD Headquarters Executive Committee and the person responsible for the Mentoring Project, explained the goals for the project's 8th year. President Prof. Dr. Ayşe Yüksel talked about the mentoring experience and the importance of the development of young minds.
A ÇYDD scholarship student who was also a mentee for two years spoke about the experience and the benefits the project provided. Numerous activities and educational programs carried out by the branches as part of the project with the guidance of the ÇYDD Headquarters were presented for illustrative purposes. Attention was drawn to the fact that the ÇYDD Mentoring Project has brought about over a thousand pairings of mentors and mentees to date and that it would be desirable to carry out the project for all scholarship students in all the branches.
05.09.2019