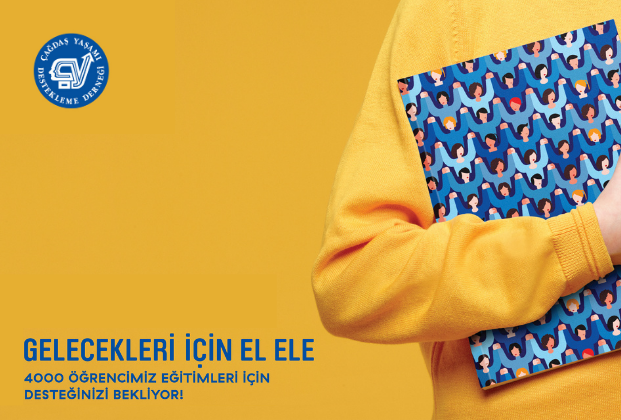 For the past 31 years the Association for Supporting Contemporary Life has been providing scholarships for students having difficulty paying for their university education.
With our 'Light a Candle' project, so far 37,614 students received scholarships that enabled them to graduate from university.
Our students are working in all corners of our country as teachers, doctors, engineers, nurses, lawyers and in many other professions. They are illuminating their environment with the light of their own enlightenment.
When we give scholarships to our youth, the only thing we expect in return is that they be cognizant of their rights and responsibilities, that they be Atatürk's children in every way to function as patriotic members of the Republic and serve their country.

As ÇYDD we aim to raise many more of our youth to be the assurance of the future of a contemporary Turkey. We wish them to read, research and write, value arts and culture and always take science as their guide.
We need your personal and corporate support with our scholarship and educational support projects to provide the chance of obtaining more knowledge and experience for our students on their way to their dreams.

With the "Light a Candle" project one month scholarship for one student is 275 TL and one year scholarship is 2, 750 TL.

For bank transfers:
YKB-Etiler-ÖBM - 65979635 TL 915 TR84 0006 7010 0000 0065 9796 35
YKB-Etiler-ÖBM - 66154356 EUR 915 TR18 0006 7010 0000 0066 1543 56
YKB-Etiler-ÖBM - 66000308 USD 915 TR51 0006 7010 0000 0066 0003 08
SWIFT CODE: ​YAPITRISXXX
For online donations: CLICK
If you wish to donate via SMS write EĞİTİM and sent it to 4622 for a 10TL donation.
01.09.2020