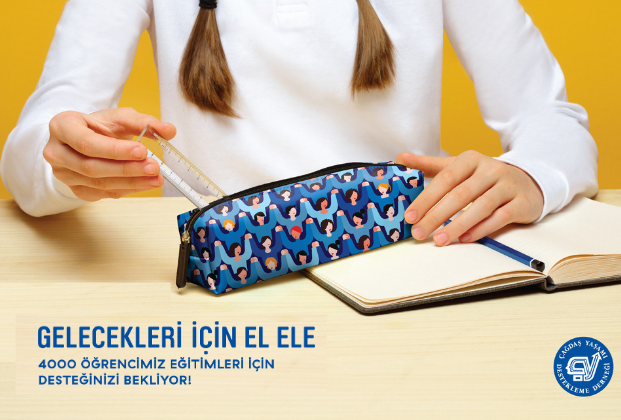 In 1997 the Association for Supporting Contemporary Life wanted no girl left without an opportunity for education and we started the 'I Have a Daughter in Anatolia' project which has given scholarships to 91,183 students to date.
Our association has worked hard over the years to improve education and to prevent marriages at a young age. We focused on rural areas particularly and strived to have all our girls in school.
Today we support our girls with their middle and high school education and aim to prepare them for university and help them have carreers.

Students that receive scholarships with the 'I Have a Daughter in Anatolia' project in middle and high school go on to receive support with the 'Light a Candle' project when they continue their education at university level.

We need your personal and corporate support with our scholarship and educational support projects to provide the chance of obtaining more knowledge and experience for our students on their way to their dreams.

With the "I Have a Daughter in Anatolia" project one year scholarship for one student is 1,550 TL.
For bank transfers:
YKB-Etiler-ÖBM - 66119514 - TL 915 TR46 0006 7010 0000 0066 1195 14
YKB-Etiler-ÖBM – 66154656 - EUR 915 TR66 0006 7010 0000 0066 1546 56
YKB-Etiler-ÖBM – 66157927 - USD 915 TR19 0006 7010 0000 0066 1579 27
SWIFT CODE​: YAPITRISXXX

For online donations: CLICK
If you wish to donate via SMS write EĞİTİM and sent it to 4622 for a 10TL donation.
01.09.2020