NEWS
Hand in Hand for the Future!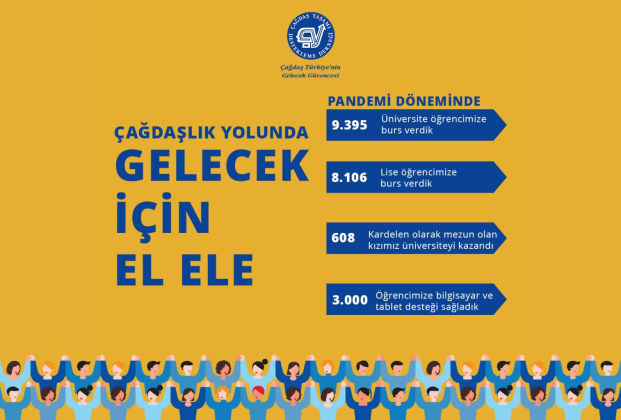 We started the 2020-2021 academic year under arduous circumstances.
During the pandemic we chose to be a part of the solution, not the problem. We worked harder and reached more of our youth. We increased the number of our scholarship recipients 35\%.
To provide education support for our students, our headquarters and 118 branches have been moving hand in hand with thousands of our volunteers whose hearts are full of love for people and society, with our donors and with our supporters on our 32 year journey toward the contemporary.
You too can contribute to our contemporary future by supporting our projects.
19.02.2021