NEWS
An Announcement about the Forest Fires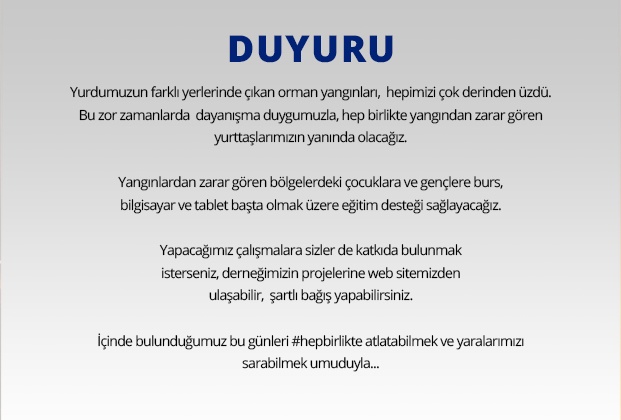 The recent forest fires that burned in many parts of our country saddened all of us. In these difficult times we will stand in solidarity and give help to our fellow citizens that have suffered terrible losses.
We will provide educational support beginning with scholarships, PCs and tablets to the children and youth living in the regions that experienced destruction.
Should you choose to join us in giving help, you can check out our projects and make conditional donations.
We hope to get through these difficult times #hepbirlikte (all together) and heal the wounds.
Click here to check out our projects and make a donation!
06.08.2021