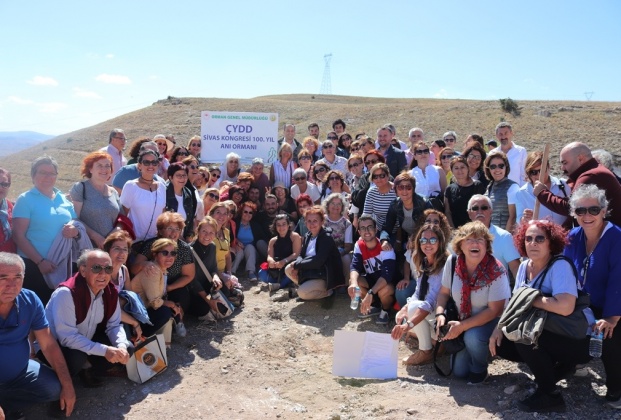 Supporting Modern Life Association (ÇYDD) started a forest on the 100th anniversary of the historical Sivas Congress in the name of Mustafa Kemal Atatürk and his friends in combat.
Hundreds of saplings provided by the Forest Management Directorate for the occasion were planted.
"Their names will live for ever".
ÇYDD President Prof. Dr. Ayşe Yüksel talked about the realisation of the remembrance forest: "We are working with all our might to protect the principals and reforms of Atatürk and the advances the Republic made by establishing a modern life and education system that develops the scientific and questioning faculties of the mind and respects human rights. We commemorate Mustafa Kemal Atatürk and his associates in modern thought. Their names will live for ever", she said.
At the end of the program, symbolic saplings were planted at the ÇYDD Sivas Congress 100th Year Remembrance Forest which measures 10,000 sq. meters, comprises 2000 saplings and is on the way to the airport.
10.09.2019